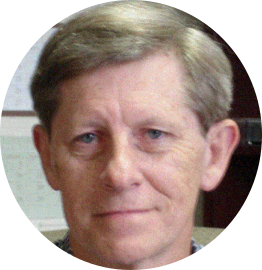 James Roughton MS, CSP, CRSP, CET, Certified Six Sigma Black Belt 
James is an experienced Safety Professional with an in-depth knowledge in the use of Social Media to help improve productivity.  He is accomplished speaker, author, and writer who develops and manages his own web sites aimed at small businesses a Safety Culture Academy.
Three of his most notable books include Safety Culture: An Innovative, Leadership Approach, Developing an Effective Safety Culture: A Leadership Approach, and Job Hazard Analysis:  A Guide for Voluntary Compliance
He is a past President of the Georgia of the ASSE; Past Chair - Gwinnett Safety Professionals, Past Adjunct Professor Safety Technology Lanier Tech, Georgia Tech, and currently adjunct Professor Columbia Southern University.  He has received awards for his efforts and was named the Georgia Chapter ASSE Safety Professional of the Year 1998-1999, Project Safe Georgia Award, 2008, and received the Georgia Safety, Health, and Environmental Conference's Earl Everett Distinguished Service Award, 2014.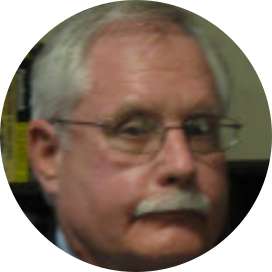 Nathan Crutchfield CSP, CPCU, ARM, ARP 
Nathan is an independent consultant whose professional history encompasses a full range of risk control program design, development, implementation, and evaluation.  He has provided expertise to a broad array of clients that include public entities, associations, and general industry.
He was awarded the National Safety Council's "Distinguished Service to Safety Award" in 2001 and served on the National Safety Council Board of Directors in 1993 to 1995; was a Vice President, with a major risk management and insurance brokerage for over 20 years.  He has been a speaker at various risk and safety conferences throughout his career.  He has served on the Executive Board of the Georgia Safety, Health, and Environmental Conference.  He received the Georgia Safety, Health, and Environmental Conference's Earl Everet Distinguished Service Award, 2014.
Dr. Waite is a professor emeritus of public health at Fresno State. Formerly, he was the program coordinator in the Environmental/Occupational Health and Safety degree option, Department of Public Health. As a faculty member, he has taught courses in safety management, industrial safety and health, risk analysis and assessment, health research and public health statistics. As a faculty member and past associate director of the Solutions Center, he coordinated and advised faculty and student teams working on projects identified and funded by businesses.
Dr. Waite's professional background is unique in that his experience is equally divided among consulting, academics, industry, insurance, and government. He is recognized for his expertise in creating safety and health training programs. Before his career as a vice president for a national risk control consulting firm, Dr. Waite was the facilities safety director for General Foods for several California plants.

Dr. Waite has created and authored numerous state-of-the-art resources including software and website programs (co-authored F.A.C.T. Finding © and PowerAnalysis ©), videos, handbooks, and several published articles.

Dr. Waite holds Bachelors and Master's Degrees in Health Science with an emphasis in occupational safety and health and health administration. He has a doctorate in instructional and curriculum design with a minor in occupational safety and health from the University of San Francisco. He has a teaching California credential in subjects of safety, health and driver education. He is a member of the American Society of Safety Engineers and Phi Delta Kappa, Honorary Education Society. Dr. Waite has served on the Board of Directors of the National Safety Council and has held numerous positions within the Educational Resources Division and was a recipient of the National Safety Council's Distinguished Service to Safety Award in 2001.
A few months again, I received any inquiries from my publisher as follows: "I'm writing to let you know that Safety Culture has done well, selling 577 print copies and it has been used online 14,620 times; congratulations! As you know we try to update our successful titles every five years to keep them relevant, up to date and competitive in the market. I am  very interested in revising Safety Culture for a new edition, to be published in both print and electronic formats and am keen to see if you would like to prepare a new edition?"
Completed Books Contents to Publisher
Based on feedback, the following is a basic outline for the proposed enhancements to the book:
Close gaps noted by proposal reviewers.
Add additional lessons learned.
Add observations.  Observations are not considered experiences, rather areas that we observed while in meetings or in discussions with individuals.
Add new thoughts and ideas which may include short new sections integrated into chapters, based on Issues facing the EHS professional regarding the future of the "Safety Culture" such as:
Potential Enhancements
Millennials in the Workplace – How do you deal with this group of individuals as it relates to a safety culture?
Technology - How is social media changing the landscape.
Politics (federal/state/local – impacts – can't predict, need foundational approach)
Training of the Professional, Business Practical understanding, How Workplace functions (leadership and management)
Update the Six Sigma chapter to include data analysis and other terminology that may apply to the safety efforts.
Expand Job Hazard Analysis section to include the difference between JHA and JSA.
Expand the content of education/training to include the level of training required for supervision and employees.
Update the Chapter on ABSS by request of many readers.
Expand on chapter "Becoming a Curator for the Safety Management System" to include Productivity using the internet.  This section will discuss how to use Feedly to help the safety professional to become more efficient when curating information on the web.
Develop New Q&A and include solutions for chapters.
Create PowerPoint presentation to be included in the book and possibly available for download for Professor
Potential New Chapters
Developing a strategy regarding starting a new job - the first 30 days.
Generic knife policy.
Injury Report and Prevention Procedure
Please note that as the book is developed, there may be some changes based on the content presented.
We are looking for feedback to ensure that we include information that will be useful to the reader.
Approxiate Date of Publication
Don't Be Shy
Drop me a line anytime.
Your feedback will be appreciated.
I will make every effort to provided a quality response!