A few months again, I received any inquiries from my publisher as follows: "I'm writing to let you know that Safety Culture has done well, selling 577 print copies and it has been used online 14,620 times; congratulations! As you know we try to update our successful titles every five years to keep them relevant, up to date and competitive in the market. I am  very interested in revising Safety Culture for a new edition, to be published in both print and electronic formats and am keen to see if you would like to prepare a new edition?"
Based on this feedback, a basic outline has been offered to the publisher with the following enhancements to the book:
Read each section and close gaps noted by the reviewers.
Add additional lessons learned.
Add observations.  Observations are not considered experiences, rather areas that we observed while in meetings or in discussions with individuals.
Add new thoughts and ideas which may include short new sections integrated into chapters, based on Issues facing the EHS professional regarding the future of the "Safety Culture" such as:
Other Enhancements
Millennials in the Workplace – How do you deal with this group of individuals as it relates to a safety culture?
Technology - How is social media changing the landscape.
Politics (federal/state/local – impacts – can't predict, need foundational approach)
Training of the Professional, Business Practical understanding, How Workplace functions (leadership and management)
Update the Six Sigma chapter to include data analysis and other terminology that may apply to the safety efforts.
Expand Job Hazard Analysis section to include the difference between JHA and JSA.
Expand the content of education/training to include the level of training required for supervision and employees.
Update the Chapter on ABSS by request of many readers.
Expand on chapter "Becoming a Curator for the Safety Management System" to include Productivity using the internet.  This section will discuss how to use Feedly to help the safety professional to become more efficient when curating information on the web.
Develop New Q&A and include solutions for chapters.
Create PowerPoint presentation to be included in the book and possibly available for download for Professor
Potential New Chapters
Developing a strategy regarding starting a new job - the first 30 days.
Generic knife policy.
Injury Report and Prevention Procedure
We will also add a new co-author, Dr. Mike Waite who will be able to add additional insight into our current discussion on safety culture.
Please note that as the book is developed, there may be some changes based on the content presented.
I am looking for feedback from my reader to ensure that I have included information that will be useful.
Don't Be Shy
Drop me a line anytime.
Your feedback will be appreciated.
I will make every effort to provided a quality response!
"We cannot solve our problems with the same thinking we used when we created them."

–  Albert Einstein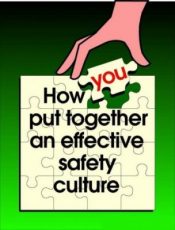 After taking a brief time off to reflect on my long career and focusing on my path forward, I have decided to continue to express my own personal and professional opinions and experiences with anyone willing to listen.  In my view, most professionals have their own different views, and we need to value other opinions.   I am one of those professionals that have many ideas and suggestions.  As such I am willing to share my thoughts with the hope that I can provide enough information to help put together the pieces of the puzzle of developing a successful safety process.
I plan on providing several posts based on my opinion, based learning the safety trade through experience, personal and professional experiences, both positive and negative, and personal insights, coupled with trial and error, based on reflections and hindsight. As part of these post, I will be addressing the question: How do you define your role in your organization?
On some occasions, I may provide a resource(s) of interest that I have found through my research that I believe supports the concept that I am discussing.
All that I ask is that each reader keeps an open mind to my opinion and conclusions and consider conducting additional research on the subject matter to validate any conclusion(s) presented.  Once the research is completed, one can determine the best solution that may work.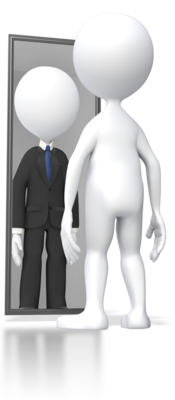 This additional research is important to enhance ones learning as a professional and provides a better position to help express and defend a particular position fully and clearly.
I look at it this way, the knowledge, experience, and opinions that we normally use were derived from some resource and experiences.  We take these experiences and resources and build on them to come to our conclusion(s).  One needs to continue to build on experiences by continually conducting additional research and providing resources to the specific area that are being discussed to support your discussion conclusion.
Based on my observations and discussions, some readers may not agree with me as to my thought process, and that is OKAY.   I always value other opinions.
Genius is 1% Inspiration and 99% Perspiration."

- Thomas Alva Edison
As leaders, we face many challenges each day in our work environment and throughout our careers.  One such challenge, for me as a Safety Professional, was to understand the various discussions centered around the development of  a "Safety Culture."
Based on experience, defining and implementing a "Safety Culture" is a concept that is not well understood.  There are many definitions of the words "Safety Culture" used which are not consistent.
As such,  I have observed many definitions of "Safety Culture," that are not well-defined and are not usually clearly communicated to a leadership team.
What I discovered during research and experience is that a "Safety Culture" needs to be aligned with the overall "Organizational Culture" (more…)