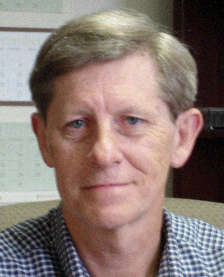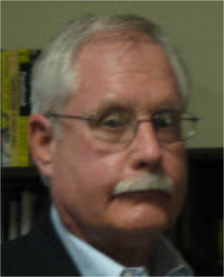 James is an experienced safety professional with more than 50 plus years of transferable skills, which can fit into any type of industry, plus 4 years in the Air Force during the Vietnam conflict era.  In addition, he has more than 40 + years of experience in leading safety initiatives at well-managed companies.  Although most of his career has been in the manufacturing sector, he has provided consulting services to various segments such as construction, heavy industry, locomotive, petrochemical, and pharmaceutical.  He has honed his transferable skills necessary to cross these lines.
James also has an in-depth knowledge in the use of Social Media to help improve productivity.  He is accomplished speaker, author, and writer who develops and manages his own web sites that provide a resource network for small businesses.
 Three of his most notable books include:
Safety Culture: An Innovative, Leadership Approach
Developing an Effective Safety Culture: A Leadership Approach
Job Hazard Analysis and A Guide for Voluntary Compliance and Beyond.
15 years as board member for the Georgia Conference - re-tired.
Nathan is an independent consultant whose professional history encompasses a full range of risk control program design, development, implementation and evaluation.
He has provided expertise to a broad array of clients that include public entities, associations, and general industry. He served on the National Safety Council Board of Directors in 1993 to 1995; was a Vice President, with a major risk management and insurance brokerage for over 20 years.
He has been a speaker at various risk and safety conferences throughout his career. He has served on the Executive Board of the Georgia Safety, Health, and Environmental Conference.
He co-authored with James Roughton "Safety Culture: An Innovative, Leadership Approach" and "Job Hazard Analysis – A Guide for Voluntary Compliance and Beyond," 1st and 2nd version.

MS Safety


CSP

CRSP

CET

Six Sigma Black Belt
Our Story
When my co-author, Nathan Crutchfield and I started our safety culture project, we established the direction on what we felt could provide a quality and useful product for anyone that desired additional information, thoughts, insights, lessons learned, and ideas for improving the safety process in an organization. We conducted many hours of research and identified an array of concepts that we believed could help to convey the message that we were trying to communicate. During the research, we identified some great authors who, in combination, provided some great insights that validated what we believed.  These authors were also instrumental in developing an effective safety culture in their own way.
We believe that this collaboration with other authors allowed us to develop a solid handbook that provides a road map towards a better Safety Management System and development of a safety culture. Please remember that our lessons learned and/or our safety culture book, as discussed previously, are only one resource and should be considered as a learning aid.
To get the best benefit from any resource I would suggest that, as a professional, you should consider conducting additional research on the subject matter in order to assess other concepts, ideas, and discussions for workplace improvement. By doing this, you can enhance your knowledge and provide your leadership team and peers a more comprehensive and in-depth expertise of the information.
I want to re-enforce once again, you will then be in a better position to discuss and defend your ideas, concepts, and recommendations fully and clearly with your leadership team.